°CRYO on Live with Kelly and Ryan
9th July, 2018
The °CRYO Arctic made an appearance on Live TV, Live with Kelly and Ryan is a morning talk show hosted by Kelly Ripa and Ryan Seacrest on the ABC Network. This segment shed some light on the important benefits of Cryotherapy as compared to it's commonly perceived idea of just "Staying Cool". This segment as part of the "Keep it Cool Week", the idea of the "Keep it Cool Week" is to share unique ways to keep cool during the summer.
Kelly Ripa is an American actress, dancer and talk show host popularly known for her role as Hayley Vaughan on the ABC Daytime show "All My Children" between 1990-2002. Ryan Seacrest is an American radio personality, television host, and producer, popularly known for hosting American Idol. Armie Hammer is an American actor, known for his portrayal of the Winklevoss twins in the biographical drama film The Social Network.
Kelly, Ryan and Armie discussed the benefits of Cryotherapy as well as the state of the art technology that is, The °CRYO Arctic. Ryan and Armie went on to step into the chamber and get a feel of what -180°C feels like.
They also discussed the °CRYO Arctic and how it is more innovative as compared to other cryotherapy chambers in the industry, with adjustable widows, breathable air technology and a nitrogen free environment.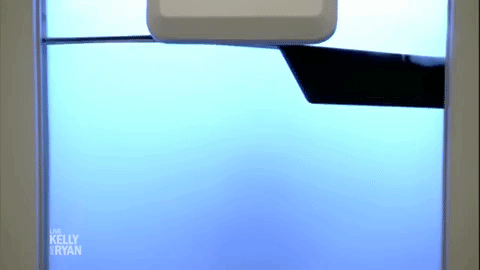 Pain Relief was stated to be the number one benefit that people use cryotherapy for, Cryotherapy expert, Mark Murdock from CryoUSA explained how during cryotherapy a release of endorphins take place, endorphins are the body's natural morphine, this primarily is what aids pain relief. Alongside that, they also discussed the skin benefits such as boost of collagen and even helping reduce psoriasis.
Ryan pointed out the fact that the °CRYO Arctic is innovative new technology and the best in class chamber in comparison to other chambers in the industry which only surrounds the body and exposes the head outside the chamber, °CRYO Arctic has the option of adjustable windows, for those who are claustrophobic or simply want to have the window down. Primarily, having the window up allows the user to experience the ultimate whole body cryotherapy. Unlike other chambers where the user has to have their head outside the chamber due to the presence of nitrogen gas which when inhaled can be toxic and cause dizziness and various other negative effects. The °CRYO Arctic is a purely nitrogen free chamber with 100% breathable air allowing a fully enclosed whole body cryotherapy experience, exposing nerves of your face and neck to the cold which triggers various benefits, this is something that cannot be achieved with the other partial chambers.