Achieve focused results with 10 minutes of localized application of cryotherapy. Reaching -162°C, cryogenically cooled air penetrates into the deeper layers of muscle tissue and the joints and stimulates blood circulation to alleviate pain, inflammation, and speed up recovery from injuries.
Treatment Available: UAE, Kuwait, Bahrain, Thailand, Australia and Hong Kong
Book Appointment
Benefits of Localized Cryotherapy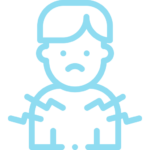 Relieve Pain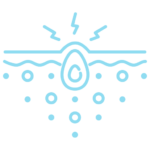 Reduce Inflammation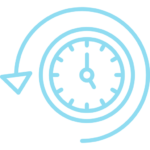 Speedup Recovery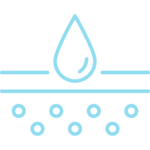 Tighten Skin
First Time: What you can expect
Duration
10 minutes of Localized Cryotherapy
Frequency:
2x – 4x per week depending on pain levels
Focus Areas:
Neck, back, ankles, hands, knees, or elbows (any specific muscles or joints)
Pair Your Treatment With
Pair modalities to boost your benefits and take your wellness goals one step further.
‍Not all services are available at all locations.
Localized Cryotherapy FAQ
What is Localized Cryotherapy?
Localized Cryotherapy provides the same key benefits as traditional cryotherapy. While whole body cryotherapy applies the cold to your entire body, localized cryotherapy targets specific parts of your body. Localized cryotherapy helps you target the spots that need the most attention.
How long is a Localized Cryotherapy session?
A localized cryotherapy session only takes 10 minutes to complete and leaves you with benefits that far exceed what traditional icing can provide. Our clients frequently combine this with whole body cryotherapy, or physiotherapy depending on their pain/ inflammation levels. 
How does Localized Cryotherapy work?
Localized cryotherapy uses a small, handheld device to apply the cryogenically cooled air to a specific target area, such as the neck, elbow, knee, ankle, etc. This process increases blood flow to the targeted area and boosts your body's natural healing processes.
How does Localized Cryotherapy feel?
Localized cryotherapy exposes your skin to extreme cold. Our highly trained staff will talk you through the process and ensure you have a comfortable experience. The area quickly rewarms after the session.
Is Localized Cryotherapy safe?
We ensure the safety and well being of our guests. The Localized °CRYO device have preset regulated temperature settings and sessions are limited to 10 minutes max. You will constantly be guided by our professional °CRYO Specialists who will ensure that you are always safe and comfortable. 
Does Localized Cryotherapy help with skin?
Cryotherapy promotes blood circulation that gives your cells the powerful push they need to nourish your skin. Your blood carries oxygen and nutrients to your skin cells, boosting collagen production and giving you that youthful glow
Is Localized Cryotherapy good for people with arthritis?
Cryotherapy was initially invented to help people with arthritis. By reducing inflammation in the joints and muscles, it helps you to live with less pain. Many medical studies have shown great benefits for people suffering from Osteoarthritis, Rheumatoid Arthritis, and Ankylosing Spondylitis.
First °CRYO experience, the staff was very kind and explained well the treatment. Very nice location!
Excellent facilities, service and experience. I am a regular Cryo client there now, and have zero complaints.
Amazing, every time I'm in town I have to do a session.