Maximize the quality of your life with this combination of physiotherapy and cryotherapy. °CRYO Physiotherapy is a 60-minute treatment that expedites recovery from physical difficulties, and movement loss and restores regular body functions. Our Physiotherapist will customize treatment for you using effective methods such as:
Health assessment

Trigger point release 

Localized red light therapy

Localized Cryotherapy 

Percussion massage

Assisted stretching

Muscle electrotherapy 

Kinesiology taping
Treatment Available: UAE, Bahrain, Thailand
Book Appointment
Benefits of °CRYO Physiotherapy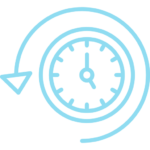 Accelerate Muscle Recovery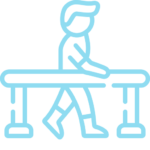 Support Rehabilitation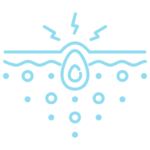 Reduce Inflammation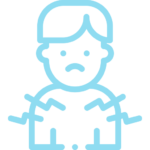 Find Relief from Pain
First Time: What You Can Expect
Duration
60 minutes of °CRYO Physiotherapy
Frequency:
1x-4x per week depending on the severity of pain
Focus Are:
Any muscle or joint /Post Surgical Recovery/ Sports Injury
Pair Your Treatment With
Pair modalities to boost your benefits and take your wellness goals one step further.
‍Not all services are available at all locations.
When should I consult a Physiotherapist?
If you suffer from pain and mobility issues it is quite common for us to get by, using over-the-counter pain killers and ointments. Often we don't seek the support of a Physio until we have been referred via a GP or until the pain is so bad.
Physiotherapists are trained professionals that help injured patients get back to the highest range of movements. If left untreated injuries often don't heal as well as if you were on a treatment plan. Injuries, if left for 12 weeks can become chronic and chronic injuries are a lot harder to treat. Injuries also heal a lot quicker if you work with a physiotherapist, with the added benefit of often having less pain and more range of movement than before you had your injury.

If you feel it is only a minor injury and you are still in pain 48 hours after the injury, make an appointment with a physiotherapist. If you feel the injury is more serious make an appointment immediately. If for an extended period, you have been living with chronic pain and or limited mobility and range of movement make an appointment with a physiotherapist.  
What should I wear to my first appointment?
Wear something comfortable. Bring a pair of shorts if it is a lower back, hip, knee, ankle, or a foot problem. Bring a tank top / vest if it is a neck, upper back, shoulder, elbow, or hand problem.
Why should I consult a physiotherapist?
Physiotherapy can be helpful for people of all ages with a wide range of health conditions, including problems affecting the: 
bones, joints, and soft tissue – such as back pain, neck pain, shoulder pain, and sports injuries
brain or nervous system – such as movement problems resulting from a stroke, multiple sclerosis (MS), or Parkinson's disease
heart and circulation – such as rehabilitation after a heart attack
Physiotherapy can improve your physical activity while helping you to prevent further injuries.
What does treatment involve?
Our Physiotherapists use different treatment methods in order to deal with a wide range of injuries. Depending on the nature and severity of your injury, you may require:
Trigger point release 

Localized red light therapy

Localized Cryotherapy 

Percussion massage

Assisted stretching

Muscle electrotherapy 

Kinesiology taping

Patient education, home exercises
It was a very good experience. My hamstring which has been troubling me got sorted within 30 minutes Dr. Anam was really helpful and actually understood the issue and sorted it immediately.