Acupuncture provides several benefits in optimizing health but also simultaneously enhancing the appearance of your skin looking younger, smoother, and healthier. Facial Acupuncture involves painless needles that are applied to the face which create positive microtraumas to stimulate your lymphatic and circulatory system which work together to deliver nutrients and oxygen to skin cells, nourishing the skin from the inside out.
Available in: Australia
Book Appointment
Benefits of Facial Acupuncture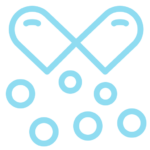 Increased Circulation & Vitality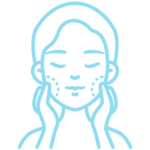 Relaxation of Facial Muscles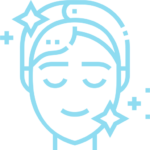 Brighter Complexion
First Time: What you can expect
Pair Your Treatment With
Pair modalities to boost your benefits and take your wellness goals one step further.
‍Not all services are available at all locations.
How many treatments will I need?
Initially we recommend that you have a series of 10 to 12 treatments.  For optimum results, the treatments should be done at least once a week.  
How many sessions will I need?
This can be done as many times at your discretion. After one treatment, facial contours are more lifted and defined. Clients feel relaxed and energized at the same time. Based on an Eastern Medicine technique, results are immediate and leave your face, not just your skin, more youthful, lifted, toned and radiant. Although, a series of 8-10 weekly sessions is recommended for more lasting and dramatic results.  
Amazing range of treatments and great staff. Will definitely come back.
Amazing experience, excellent service.Will Definitely visit soon.
Super friendly stuff, feels like home every time I was there. They know what I like and my routine. Service is above and beyond. Highly recommended to everyone who wants a mood booster along with many health benefits that comes with it.