Most effective deep cleansing hydra dermabrasion facial with instantly noticeable results and no downtime or irritation. HydraFacial® includes non-invasive pores extraction and intense hydration, plumping your skin with super serums of antioxidants, peptides, and hyaluronic acid, followed by -160°C cooled air to refresh and bring out your skin's healthy glow. Our professional facial is suitable for any skin type and condition, including acne, dryness, wrinkles, and pigmentation.
Treatment Available: UAE, Kuwait, Bahrain, and Hong Kong
Book Appointment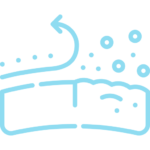 Deep Cleanse and Exfoliate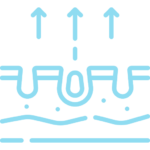 Extract Pores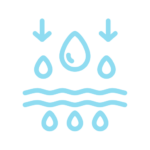 Hydration with Super Serums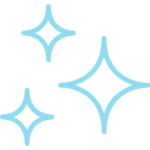 Healthy Glowing Skin
Treatment After Care Tips
Avoid Direct Sunlight or Tanning Beds for at least 4 days after the treatment.
Do not wash your face for six hours after your treatment.
Avoid excess sweating or exercise for the next 12 hours.
Avoid applying makeup for the next 24 hours.
Do not do any exfoliating treatments for the next 48 hours.
Avoid laser or waxing for a minimum of 2 weeks after the treatment.
Apply SPF Daily.
For optimal results repeat a HydraFacial® treatment every 3-4 weeks.
Hydrate your face frequently with our Doctor Babor Hydrating Serums or Collagen Boosting Cream.
Use a gentle cleanser.
After a week, perform a Doctor Babor Facial to have optimal results.
First Time: What You Can Expect
Duration
40 minutes of HydraFacial®
Frequency:
Once every 2 weeks
Pair Your Treatment With
Pair modalities to boost your benefits and take your wellness goals one step further.
‍Not all services are available at all locations.
What Are the Steps of a HydraFacial®?
Our Hydrafacial service combines the expertise of our beauty specialist with the state-of-the-art Vortex-Fusion® technology to help you achieve optimal skin health. We start by exfoliating, which removes the top layer of dead skin cells and exposes healthy skin below. Next, we perform painless extractions to unclog your pores and rid your skin of impurities. Then, we replenish and hydrate your skin with nourishing antioxidant peptides. Lastly all Hydrafacial appointments end with a relaxing 10 minute °CRYO Facial to soothe and relax your skin. 
Who Benefits From a Hydrafacial?
Our Hydrafacial is a simple and relaxing way to regain your youthful glow and boost your complexion. Whether you're looking for an anti-aging solution as part of your regular beauty and skin health routine, or want to combat the dullness of winter skin – our specialist has got you covered! Hydrafacial can help those who want to increase the tightness and firmness of their complexion, and it can even help the body to increase clarity of skin, and address blemishes or discoloration.
Is there any downtime or pain when doing a HydraFacial?
HydraFacial™ is comfortable and relaxing with immediate benefits. There is no recovery time so you'll be able to return to your normal activities right after the treatment looking and feeling great.
What results can I expect?
Many clients report seeing visible skin refinement and an even, radiant skin tone after just one treatment. The smooth results and hydration may last 5 to 7 days or even longer. We don't believe in quick fixes, so one treatment per month is recommended for improving the appearance of fine lines, wrinkles, brown spots, oily and congested skin. Continued HydraFacial treatments are highly recommended to maintain skin health results.
What type of skin type is HydraFacial good for?
Everyone can benefit from a Hydrafacial treatment. It is suitable for all skin types since h​Hydration is the foundation of healthy, radiant skin. Irritation of the skin has been proven to increase signs of aging. HydraFacial is a hydrating and non-irritating treatment.
Amazing experience, excellent service.Will Definitely visit again
A very good place with highly professional services and well spoken staff. Hydrafacial is the best and must try.