Unlock the potential of your body with this 15 minute innovative light therapy. The non-invasive full-chamber treatment exposes the body to red and near-infrared light to relieve pain, regenerate muscles, elevate physical performance, and promote overall health.
Treatment Available: UAE, Australia and Hong Kong 
Book Appointment
Benefits of Red Light Therapy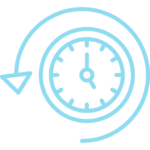 Accelerate Muscle Recovery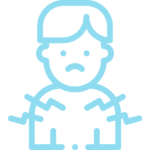 Relieve Pain and Boost Physical Performance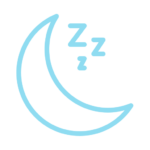 Improve Sleep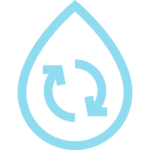 Boost Blood Circulation
First Time: What You Can Expect
Duration
15 minutes of Red Light Therapy
Frequency:
2x – 7x per week 
Pair Your Treatment With
Pair modalities to boost your benefits and take your wellness goals one step further.
‍Not all services are available at all locations.
What is a Red Light Therapy session like?
Red Light Therapy, also known as PBM or Photobiomodulation Therapy, is a painless and relaxing service that takes only fifteen minutes. Before your Red Light Therapy appointment, you'll have a 15-minute consultation with our specialist and then head back to our private Red Light Therapy room. 
Our Trained Specialist will turn on the Red Light Therapy machine and give you some privacy. Clients can choose to lay down in their underwear and bra ( for women only) so that their skin can soak up the maximum amount of light during their session. During your Red Light Therapy session, you'll feel a mild warmth coming from the lights. You can choose to wear sunglasses during your session if the light bothers your eyes or simply close your eyes, relax and soak up the glow!
How Does Red Light Therapy Work?
Red Light Therapy uses low levels of red or near-infrared light to help power your cells, reduce oxidative stress, promote healing and energy. The low wavelength red light produced by our Red Light Therapy machines that can be absorbed by the mitochondria in your body, which are responsible for many important processes in your day to day health, healing abilities, and energy production.
Are there any risks to Red Light Therapy?
Red Light Therapy or Photobiomodulation uses very low levels of heat that do not hurt or burn the skin. Unlike tanning booths, Red Light Therapy won't expose skin to damaging UV rays. Like all services and modalities at °CRYO, Red Light Therapy can be an effective tool when used consistently and under the direction of medical guidance.
Does Red Light Therapy help with Oxidative Stress?
While altering our diets can help manage free radicals, sometimes there are factors outside of our control influencing reactive oxygen species in our bodies. Pollution, radiation, and even exposure to smoke can be inescapable depending on a person's location or situation. One option to aid in the fight against oxidative stress is red and near-infrared light therapy.
Does Red Light Therapy help with skincare?
Red Light Therapy stimulates cellular energy that encourages the skin to renew and heal, which helps improve the skin's look, feel, and texture. Red Light Therapy enables the skin to recover from injury while providing anti-aging benefits for the skin. This light improves levels of collagen and elastin, which are partly responsible for youthful-looking skin.
Does Red Light Therapy help with injuries?
Red Light Therapy encourages the healing of skin tissue injuries, as the increased collagen production helps wounds heal faster and minimizes scarring. In addition, this light therapy goes further than skin deep to help your body's natural healing process when having acute injuries, sore muscles, joint pain, minor muscle damage, or repetitive injuries.
Amazing range of treatments and great staff. Will definitely come back.
Amazing experience, excellent service.Will Definitely visit soon.
Super friendly stuff, feels like home every time I was there. They know what I like and my routine. Service is above and beyond. Highly recommended to everyone who wants a mood booster along with many health benefits that comes with it.