Intravenous (IV) Nutrient Therapy, is the delivery of essential nutrients directly into the bloodstream via intravenous that allows for 100% absorption. °CRYO powered by REVIV will now offer a bespoke collection of IV Drips and Booster shots consisting of vitamins, minerals, and amino acids to help clients rejuvenate while sustaining long-term wellbeing.
Treatment Available: UAE, Thailand and Hong Kong
Book Appointment
Benefits of IV Drip Therapy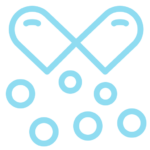 Balances Nutrient Levels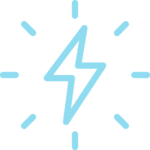 Enhances Hydration, Energy and Immunity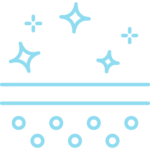 Supports Optimal Hair, Nails and Skin Health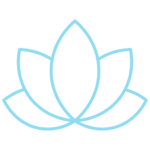 Detoxifies and Promotes Overall Wellbeing
First Time: What You Can Expect
Duration
15-minute consultation with a nurse practitioner

60 minutes of IV Drip (Total 75 minutes)
Frequency:
1x per week depending on the goal
Pair Your Treatment With
Pair modalities to boost your benefits and take your wellness goals one step further.
‍Not all services are available at all locations.
What Is IV Drip Therapy Like?
The nurse practitioner will take your vital signs and do a mini consultation to learn more about your medical history, allergies and goals. Once you get the go ahead, you'll take a look at our IV Drip Therapy menu, and with the help of a medical professional, customize your IV Drip. Then, a nurse will guide you through your personalized IV experience.
Depending on your goals, with the help of expert guidance, you can choose from IV Drip Therapy that helps boost the body's defenses, gives your skin a youthful glow, or helps your athletic performance and recovery. Your IV Drip will take approximately 60 minutes, during which time you'll be relaxing in our comfortable treatment room and enjoy complimentary leg compression therapy. 
Did you know you can even work during your IV Drip? Plenty of people bring their laptops with them, so they can receive their IV Drip while getting some work done.
What Are Commonly Used Ingredients in IV Drip Therapy?
A variety of IV Drip ingredients can help you achieve your personal wellness goals. From immune-boosting Vitamin-C to energy-boosting B-Complex, Amino Blend, B12, Biotin, Glutathione, Zinc and so much more. 
When Should I Get IV Drip Therapy?
There are so many reasons to get an IV Drip! Many customers come to get our IV Drip Therapy before they travel, so they can boost their body's natural defense system. Other customers like to schedule an IV Drip for after they do a Whole Body Cryotherapy or Red Light Therapy session, so they can replenish their hydration and essential nutrients. 
You can even multi-task your appointments, and schedule your IV Drip Therapy session to be at the same time as a facial or slimming treatment! 
What is the Typical Duration of an IV Drip Therapy Session?
IV Drip therapy durations vary based on the amount of fluid and differing ingredients that are administered. Typical administration is between 60 to 90 minutes.
Can I do Whole Body Cryotherapy after my IV Drip?
Yes, you are able to do cryotherapy after your IV Drip. It's a great way to boost your energy, decrease muscle and joint pain, and enhance the benefits of your infusion.
Amazing range of treatments and great staff. Will definitely come back.
Amazing experience, excellent service.Will Definitely visit soon.
Super friendly stuff, feels like home every time I was there. They know what I like and my routine. Service is above and beyond. Highly recommended to everyone who wants a mood booster along with many health benefits that comes with it.