30 Days | 3 Minutes | -140°C Step into the °Coldest Place On Earth
Are you ready to embark on an icy adventure that will leave you feeling refreshed and invigorated? Introducing the °CRYO Freeze Challenge:

30 Days | 3 Minutes | -140°C 

Start your 30-day FREEZE challenge anytime between October and November 2023 to complete 30 sessions of Whole Body Cryotherapy (WBC) at –140°C to improve your daily fitness activity results and get the best professional non-invasive recovery at the coldest place on earth. At °CRYO, we're not just about cold; we're about the Coolest, most Revitalizing Experience you've ever had. Whole-body cryotherapy is not just a therapy; it's a journey into a realm of ultimate well-being, and we're here to guide you every step of the way.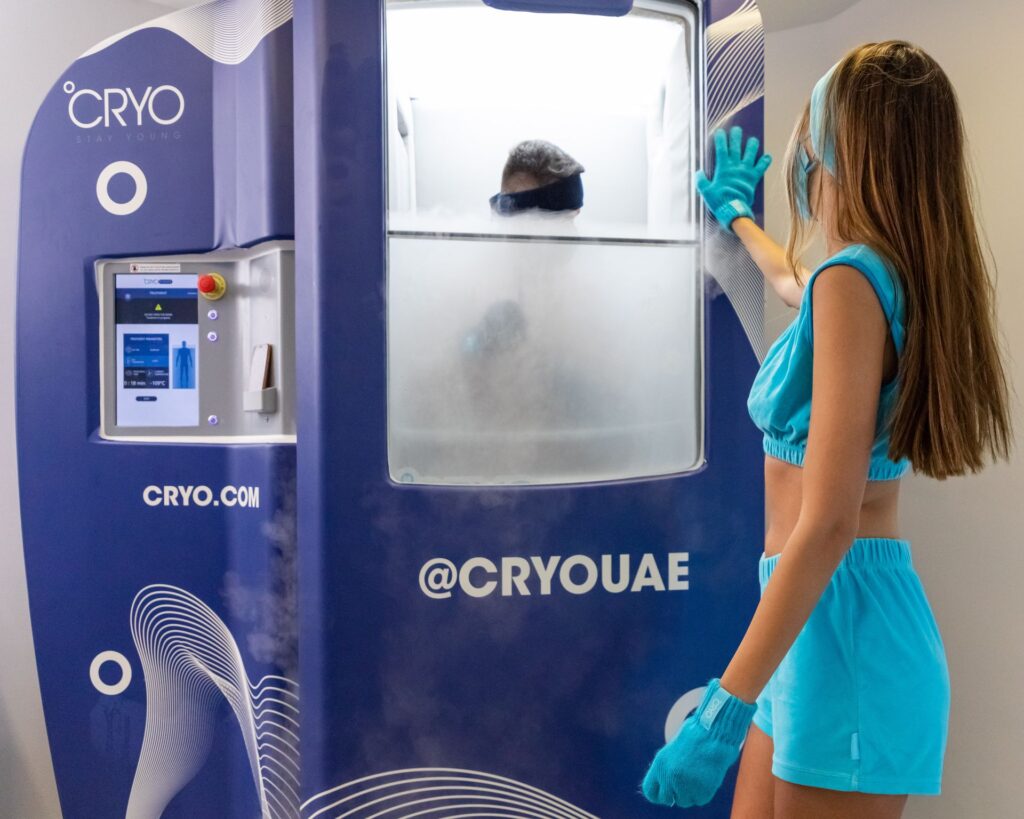 Expert Guidance for a Refreshing Journey
Our licensed therapists are here to guide you safely through the subzero adventure, ensuring maximum benefits and comfort.
Clean Air, Zero Worries
Relax with our certified pure air technology that guarantees the cleanest, freshest air during your session.
Your Way, Your Chill
Personalized music and window adjustments cater to your preferences, making every session uniquely yours.
Cozy & Secure
Our protective body sets to keep you snug and comfortable as you explore the chill.
Sip & Savor the Chill
Wrap up with our exclusive °CRYO signature tea, designed to complement your cryotherapy experience.
We at °CRYO offer the highest-quality customer experience, ensuring you discover a new level of well-being and rejuvenation. Come chill out with us and feel like the coolest version of yourself!