Lose inches naturally with our non-invasive procedure which safely freezes excess fat cells. Our treatment works on the concept of contrast cryolipolysis which helps reduce excess fat tissue which applies intervals of heat and cooling to targeted areas of the body fat allowing more effective performance for fat loss.
Book Appointment
Benefits of °CRYO Slim Body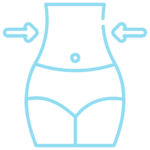 Eliminate Stubborn Fat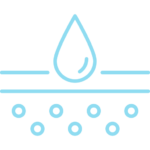 Tighten and Tone Loose Skin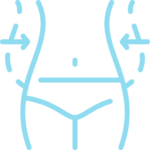 Lose 1-4 centimeters of your belly in 60 minutes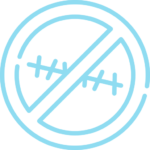 Non-Invasive, Natural and Pain-Free
Treatment After Care Tips
Drink 3 liters of water per day throughout the span of treatment.
Avoid eating carbs and sugar for 2 hours of your treatment.
Exercise Regularly
For optimal results, we recommend a healthy and balanced diet and lifestyle.
Book a weekly Whole Body Cryotherapy and Body Lymphatic Drainage session to boost your metabolism.
Use Of the Island Products like the Coffee Scrub and Top Shape Gel as home care to obtain optimal results.
Book your next appointment after 10 days.
First Time: What You Can Expect
Duration
60 minutes of °CRYO Slim Body
Frequency:
1x every 10 days
Focus Are:
Belly or arms or love handle (must choose one main focus area)
Pair Your Treatment With
Pair modalities to boost your benefits and take your wellness goals one step further.
‍Not all services are available at all locations.
What Happens During a °CRYO Slim Body Appointment?
When you first arrive for your °CRYO Slim Body appointment you'll have an in depth consultation with our specialist who will learn more about your medical history, lifestyle and diet. Depending on your concern and general fitness and goals, our trained staff will recommend how many sessions you will need to see good results on. During this time you and the therapist will discuss your treatment plan and how you wish to proceed. The good news is that °CRYO Slim Body is a relaxing and painless service that could come with big benefits for your body!
How Does °CRYO Slim Body Work?
°CRYO Slim Body uses contrast cryolipolysis which helps reduce excess fat tissue by applying intervals of heat and cooling to targeted areas of the body allowing more effective performance for fat loss.
How quickly will I see results?
The first results are generally visible from the first slimming session and often very encouraging. However, it should be noted that the best results appear from 15 days to 3 weeks after the start of treatment and extend for several months after the end of treatment. The best results for °CRYO Slim Body will appear after your 3rd session.  
How many sessions do I need to see results?
This will depend on your exact body, lifestyle and diet. On average clients need anywhere between 4-10 sessions to see good results. 
How long will the results last?
Depending on the individual, their lifestyle and diet, the results for slimming last anywhere from several months to several years. It is advisable to practice 2 or 3 sessions 6 months after the end of treatment to maintain results. SLimming is more temporary and will require maintenance based on your lifestyle and desired results.
Who is the ideal candidate for °CRYO Slim Body?
An ideal candidate is someone actively trying to make lifestyle changes with diet and exercise, but need that extra boost to achieve their goals. The treatment is not for clients requiring weight loss but rather for the vast majority of those who struggle with cellulite or stubborn fatty areas. As this treatment will not help you lose weight. You will only see inch loss and a physical difference in your shape.
Very professional and great expertise. Did the °CRYO Slim Body and results were very promising so definitely heading back. Very interesting list and intend trying quite a few. Very progressive technology used. A happy client