Our rejuvenating facial will bring out your skin's glow through ten minutes of localized cryotherapy application. The cryogenically cooled air reaches -162°C and activates collagen production in the deeper layers of your facial skin to boost elasticity, reduce fine lines and wrinkles, and increase the skin's ability to self-regenerate.
Book Appointment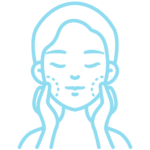 Rejuvenate Skin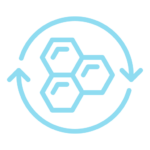 Boost Collagen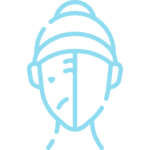 Reduce Fine Lines and Wrinkles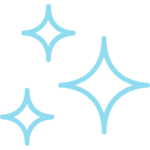 Attain an Instant Glow
First Time: What you can expect
Duration
10 minutes of °CRYO Facial
Frequency:
2x – 7x per week 
Focus Areas:
Face and Neck
Pair Your Treatment With
Pair modalities to boost your benefits and take your wellness goals one step further.
‍Not all services are available at all locations.
How often can I get a °CRYO Facial?
There aren't any limits on how often you can get a °CRYO facial! Come in as often as you like. Since the aesthetic results last up to 48 hours, it is recommended to get one a few times a week for consistent results.
What does a °CRYO Facial feel like?
Have you ever walked when it was snowing and windy? You might remember the cooling sensation. This feels similar, except that it is done with a more intense cold technique (-160°C) and applied more evenly to your face. Our highly-trained experts will ensure you have a comfortable experience.
Does °CRYO Facial help with skin?
Cryotherapy promotes blood circulation that gives your cells the powerful push they need to nourish your skin. Your blood carries oxygen and nutrients to your skin cells, boosting collagen production and giving you that youthful glow
Does °CRYO Facial help with acne?
°CRYO Facial can reduce the size of your skin pores. This makes your skin less likely to trap oil, dirt, or dead skin, which can cause acne to form. Some research suggests that the cold itself will reduce acne by reducing the production of sebum.
How long do the results last for?
After a °CRYO Facial, you'll notice a much more youthful appearance, with brighter skin and an instant glow. The aesthetic results typically last between 24 and 48 hours.
It's really wonderful. CRYO has completely surpassed our expectations.
A good mix of all working procedures executed by top notch professionals at good value.