This is a non-invasive 40 minute whole body slimming treatment using endermologie technology which stimulates fat cells in the body to help you lose stubborn fat faster (lipo-massage), improve metabolism, boost lymphatic drainage and blood circulation, firm, and smooth skin, reduce cellulite.
Treatment Available: UAE
Book Appointment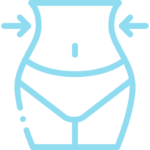 Slimming and Anti-Cellulite Boosting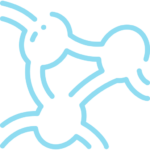 Enhance Lymphatic Drainage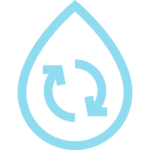 Boost Blood Circulation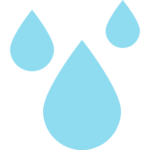 Flush Out Toxins from the Body
First Time: What You Can Expect
Frequency:
3x – 7x per week
LPG SET:
To ensure safety & hygiene all clients must purchase an LPG Endermowear Set (AED 199). You can also bring your own LPG set if you have previously purchased it.
Pair Your Treatment With
Pair modalities to boost your benefits and take your wellness goals one step further.
‍Not all services are available at all locations.
What does LPG do to your body?
LPG reactivates the fat release process (also known as lipolysis) using mechanical rollers to massage the body. This released fat is converted into a source of energy for the muscles, and the lipomassage technique reactivates collagen and elastin production, resulting in smoother, firmer skin.
Is LPG Body painful?
Virtually No Pain: Similar to the deep tissue massage it may cause the feeling of pressure on the muscles, but many find the treatment to be comfortable and even relaxing. Works on the Muscle Groups: The muscles underneath the cellulite will get a proper treatment thanks to the deep massage of the LPG device.
How many sessions of LPG do you need?
Although the number of sessions required to achieve results differs from person to person, a basic package involves 10-20 sessions over a period of 2-3 weeks. After achieving the desired results, it is recommended to follow maintenance sessions at least once every two weeks.
Can I exercise after an LPG Body session?
It is very important that you regularly exercise, maintain a healthy diet and stay well hydrated. Doing so will result in longer-lasting treatment.
Does LPG help with weight loss?
LPG is not a weight loss treatment but rather, is used to reduce sagging skin from weight loss and even aging. Although Lipomassage can target specific areas of the body or the entire body itself, just doing this treatment will not result in weight-loss.
Amazing range of treatments and great staff. Will definitely come back.
Amazing experience, excellent service.Will Definitely visit soon.
Super friendly stuff, feels like home every time I was there. They know what I like and my routine. Service is above and beyond. Highly recommended to everyone who wants a mood booster along with many health benefits that comes with it.